About Us
BEAUTY + INNOVATION + TECHNOLOGY
---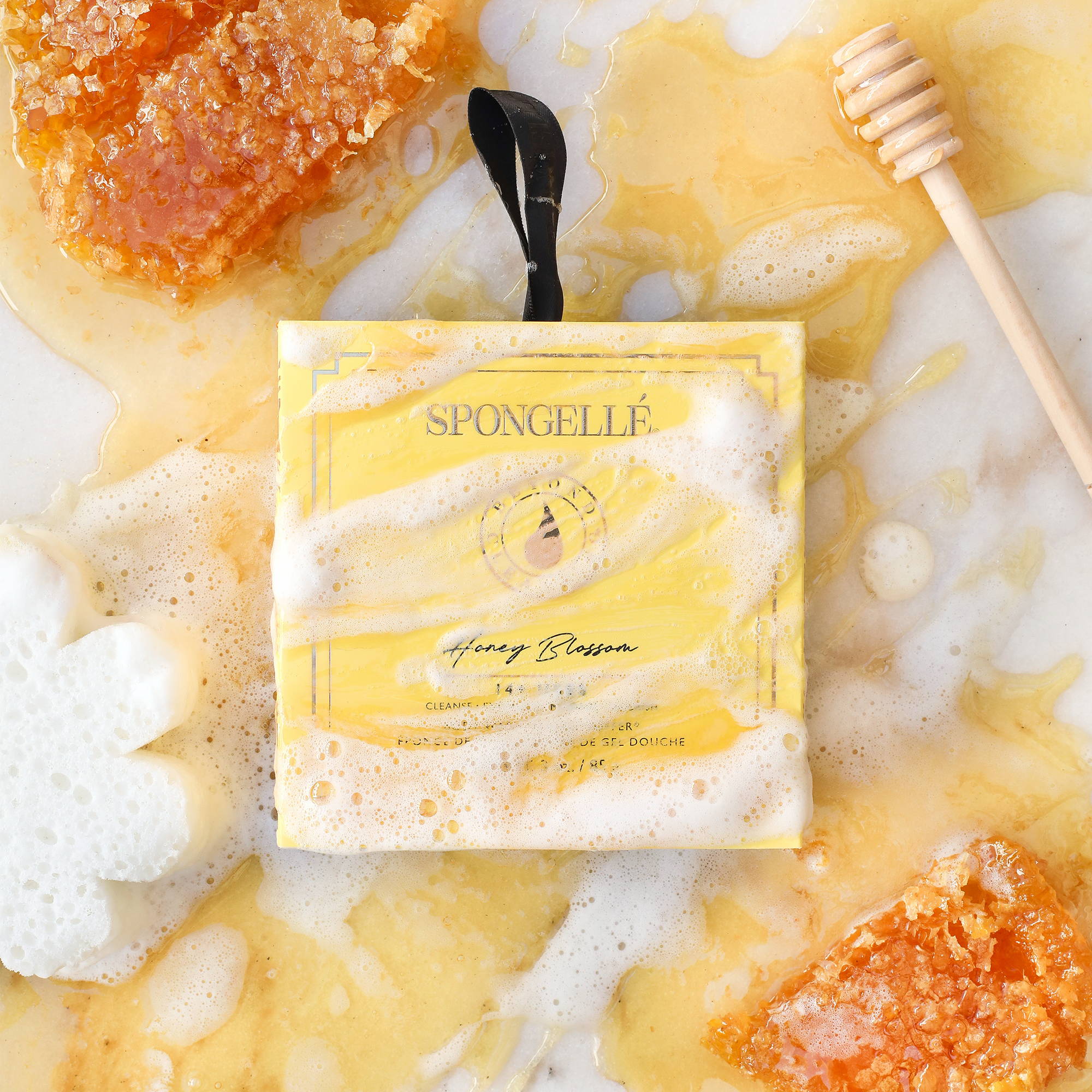 ABOUT US
Spongellé is a Los Angeles based company specializing in innovative delivery systems for the personal care and consumer products industry. Using a blend of high-quality botanicals, sea minerals, antioxidant, and anti-aging ingredients, Spongellé formula provides the same benefits as traditionally packaged skin care, but as a simple and effective 4-in-1 product to eliminate your bottle of body wash, loofah, exfoliator, and moisturizer.
Spongellé's Body Wash Infused Buffers® are an all-in-one beauty treatment that are multi-functional and multi-use, with products ranging from 5+ to 30+ uses, catering to women, men, children, and eco-friendly consumers. With one of a kind fragrance blends and a creamy lather, Spongellé's Body Wash Infused Buffers® are the most luxurious bathing indulgence for your body and mind. With increasing demand and popularity for patented body buffers, new product lines include hand & foot care, moisturizers, home fragrances, and perfume.
OUR PROMISE
Spongellé products will always offer the most effective technology, the finest ingredients, and essential touch of luxury.